BILDU LAN S Coop was founded in 1973 by 15 members, and was initially dedicated to the manufacture of mechanical components. It soon sought added value, by making machines and units that required assembling.
Around 1975, it set up its own Technical Office for designing machinery. This became increasingly larger, as did its mechanical assembly team, before automation technicians were also added.
Until 1979, customers were from a wide variety of sectors, but especially the automotive, electrical-electronics and food. The business began to grow, as did its space requirements, so it began to look for a new location.
The continuing growth in business, turnover and staff, as well as the increasing need to construct complete manufacturing lines, meant more production space was needed. Therefore, in 1999, the plant area doubled to the 3,500 m2 it has today.
The company achieved ISO 9001: 2000 status in March 2003 for its Quality Management System. This was followed in September 2005 by the ISO 14001:2004 certificate for its Environmental Management System. It has also worked according to the EFQM management model since 2004, and its excellence in management was rewarded that very year in the company section with between 200 and 400 points.
A strategic review was performed in 2013 and 2014. This resulted in a change in the organisational structure: from working in departments to working in teams. The work was also divided into 2 lines: manufacturing of special machinery and maintenance, spare parts and tools.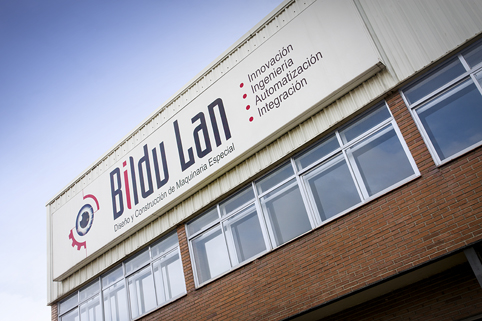 1973 >> 2015
The result is what we have today: an engineering company with extensive practical experience, which is consolidated, powerful and a leader in its field.